Digestive System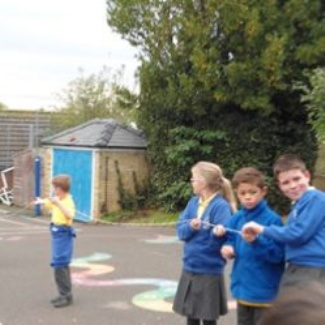 Oak Class had a fun afternoon learning all about the digestive system with an interactive lesson. They used weetabix, bread, chocolate spread and a banana as the main meal. They cut it with a knife and fork to simulate incisor teeth.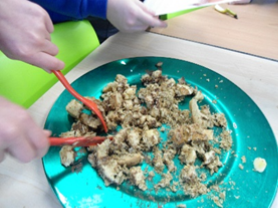 They mushed it with added water and washing up liquid to simulate the mouth.
They used a plastic bag for the stomach adding lemon juice, yogurt, tomato sauce and food colouring to represent the enzymes and bile.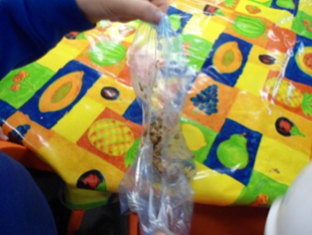 They churned this and emptied it into the intestines (a pair of tights) and squeezes it to get the nutrients and I will leave you to imagine the last part!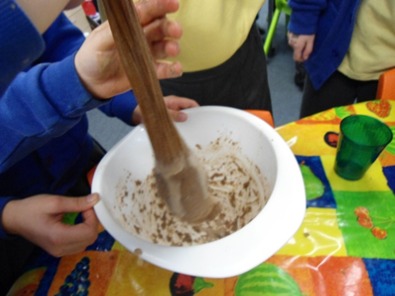 This was the best bit as far as they were concerned! They then measured out string to the same size as the whole digestive tract and it was the length of the class line in the playground.