Toys and Games Workshop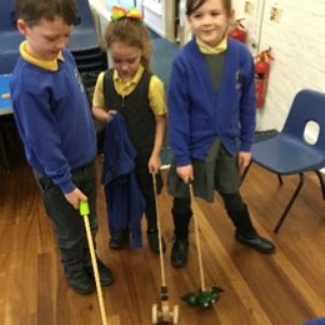 The wonderful Willows have been enjoying their new topic of Toys and Games. This week we had a visit from the lady at Hitchin Museum and she brought lots of old toys for the children to play with.
The children enjoyed playing with all of the old toys and made comparisons with the toys they have at home. They were also given the chance to make their own toy from a dolly peg.