Tree Sapling event for the Queen's Jubilee celebrations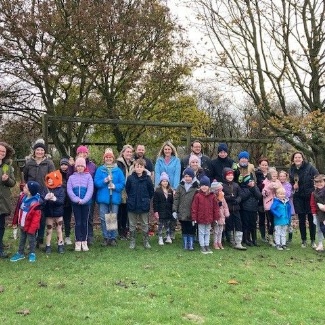 With thanks to the Woodland Trust for the 102 mixed wood saplings imported from Norway to regenerate our woodland area.
At the end of November our PTA; FROGs, organised a family tree sapling event where families could plant a family tree in our future forest. Everyone had a lovely time despite the later bad weather!